Unilever is a multinational company of more than 400 brands in more than 190 countries, including Vietnam.
Many of Unilever's brands such as OMO, P/S, Clear, Pond's, Knorr, Lifebuoy, Sunsilk, VIM, Lipton, Sunlight, VISO, Rexona ... have become familiar to households and Vietnamese consumers.
Unilever's products contribute to improving living conditions, health and hygiene conditions for all Vietnamese people.
Unilever is also one of the leading companies towards business associated with sustainable development. Innovating with alternative materials is an important part of our sustainable packaging strategy.
Recently, Unilever and technology group partner Pulpex, together with Diageo, Pilot Lite and other industry members have successfully developed a recyclable paper laundry detergent bottle, which is expected to be launched in early 2022 in Brazil. with the brand OMO. Unilever is also piloting similar bottles for hair care products.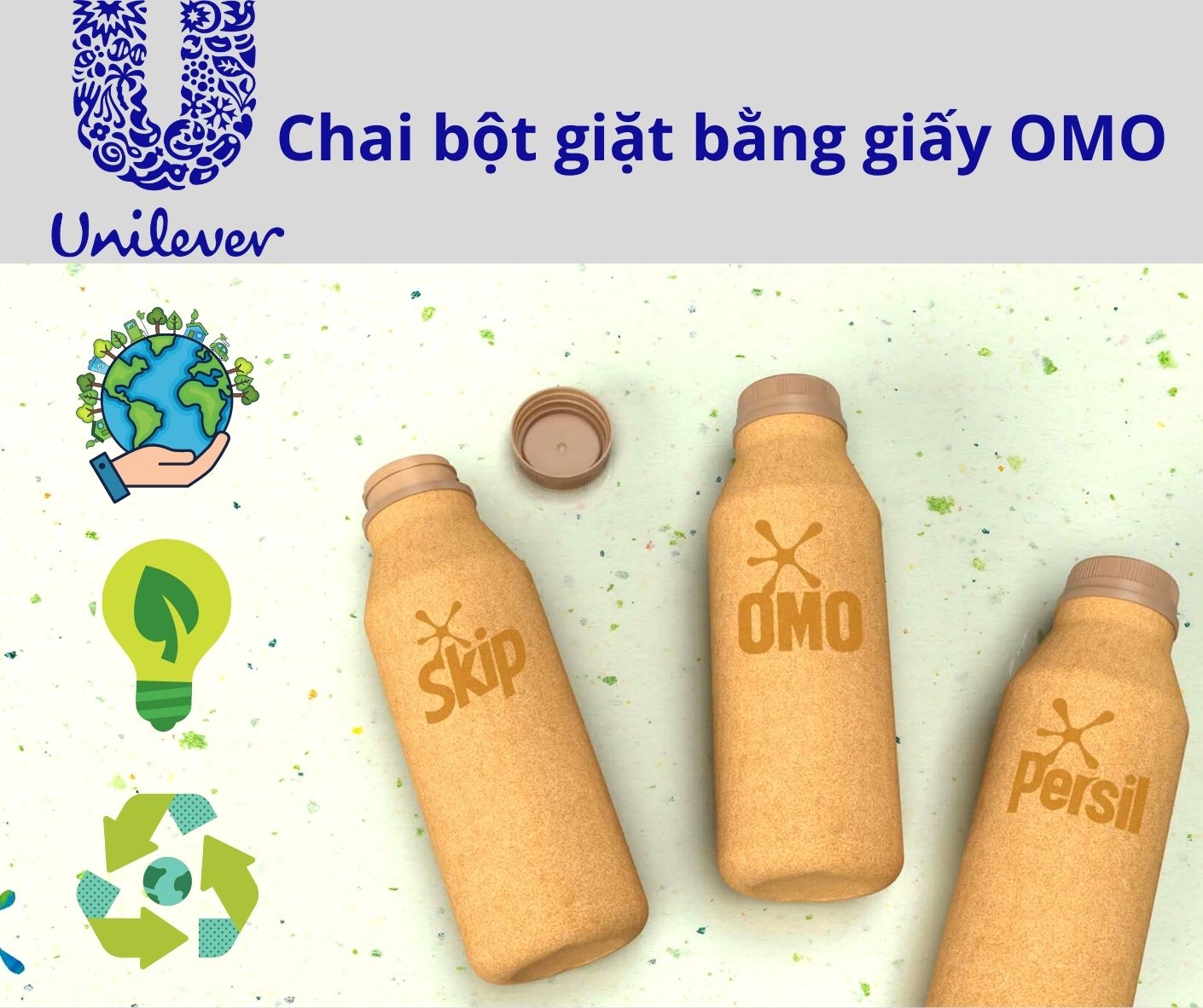 (Photo source: Unilever)
Overcoming the weaknesses of normal paper bottles in the past, Pulpex's paper bottles are sprayed inside with a proprietary coating that repels water, enabling the paper-based packaging material to hold liquid products like laundry detergent, shampoo, and conditioners, which contain surfactants, fragrances and other active ingredients.
Providing functionally superior products that address environmental issues that people care about, such as the innovative sustainable packaging announced today, will make Unilever a stronger and more successful business
IPAC IP.,JSC
By Mai Phuong
Source:
https://www.unilever.com.vn/about/who-we-are/introduction-to-unilever/
https://www.unilever.com/news/press-releases/2021/unilever-reveals-world-first-paper-based-laundry-detergent-bottle.html
Comment: